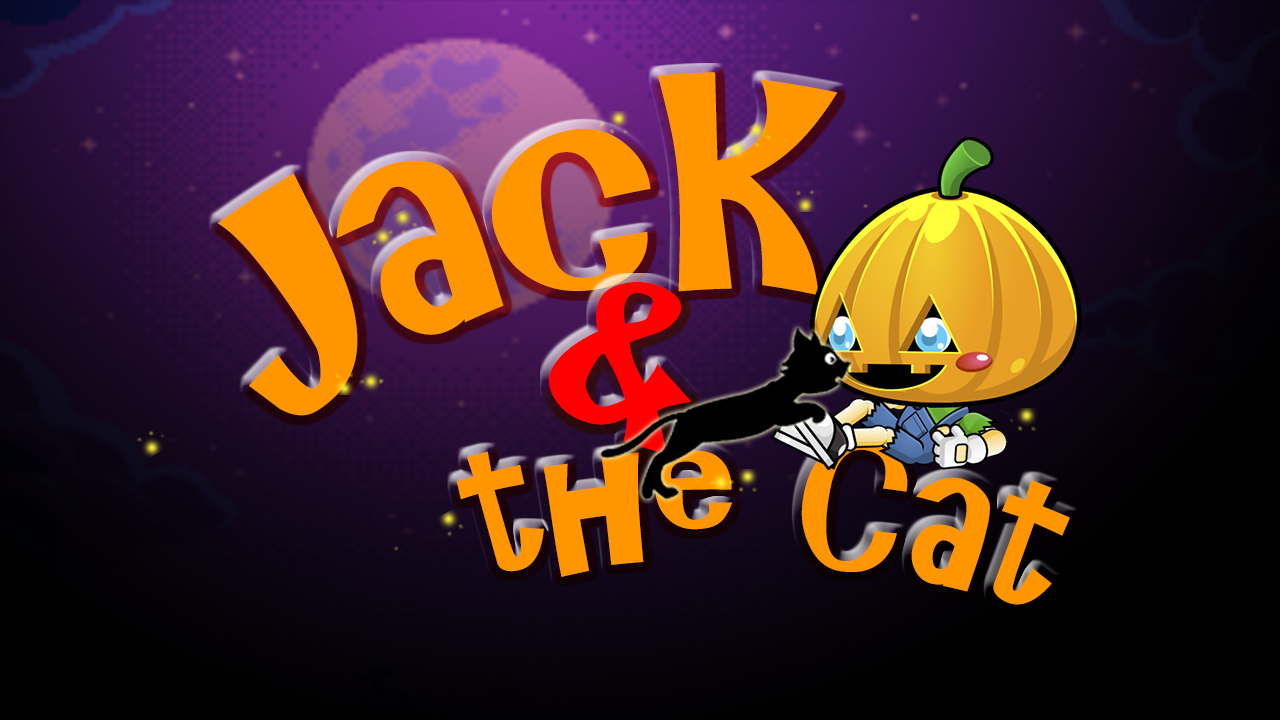 Jack & the cat
Do you miss the 80's arcade games? The ones that let you play in a single non scrolling screen full of platforms, struggling your way through all stages till the final one?

If you answered "yes", then Jack & the Cat is tailored for you! Introducing a new old school arcade game to PC gamers, with classic gameplay and new mechanics that will make you wanna go through all stages on a single playthrough!
Play from start to finish like you used to, with no saves and stage hubs to retry, just finish a stage to go to the next one! Jack & the Cat is a skill-testing platform game where you (or you and your friend) control 2 characters at the same time, Jack and his cat, where your goal is to get the cat to it's favourite toy, the skeleton hanging on the farthest point of the platforms.
Poor kitty is black as the night and night is when this game takes place, so Jack can't see her unless they are really close. Jack is accompanied by a firefly that carries the light needed for Jack to spot Cat. But the cat is afraid of Jack's other pet so she is trying to hide under platforms, that's why she is standing upside down! She is not that afraid of other insects though, so she has to try and catch them!
Lead Jack where Cat is to shed light on her
When Cat is visible, try taking her to the skeleton
Cat can catch all other fireflies on the stage for points
Bonus items are hidden and scattered through stages , Jack reveals them, Cat must use them
Traps made of wooden spikes and wheels will make Cat's trip through the stages difficult
30 stages of fun and play (or maybe anger and frustration?)
Cartoonish visuals and sounds, suitable for all ages
Single player or co-operative gameplay on one single keyboard (gamepads to be supported)
Jack & the Cat will be available this Haloween season for Windows PC

Purchase
In order to download this game you must purchase it at or above the minimum price of $1.99 USD. You will get access to the following files: